View web version

Issue #2
Welcome to the second edition of the newsletter for the Rebate Adolescent Health (RAd) trial. If you missed the first edition, you can find it here.
We have hit the ground running in the new year and are excited to update you on the latest developments in this important study! Special thanks to the 17 enrolled practices, as well as to the practice managers, GPs and nurses who have completed surveys. Your enthusiasm reflects your commitment to improving young people's health outcomes.

For those new to the study, RAd Health aims to determine whether a Medicare rebate payment, similar to other age-based health checks in Australia, is effective and cost-effective at increasing the detection and management of risk behaviours and health conditions among young people aged between 14-24 years.
If we find that rebate payments for an annual young person's health check improves health outcomes, this will support advocacy to the Government to fund this much needed rebate payment.

We are well under way with recruitment for the trial in partnership with VicREN. We know that general practice is facing many challenges at the moment and we appreciate the hard work of practice managers, GPs and Nurses assisting us with clinic enrolment.
If you are reading this and would like to get involved or if you know of a clinic that might be interested, here is a little reminder about the eligibility:
Practices must see a minimum of 600 young people (aged 14-24 years) annually.

Practices must use either Best Practice or Medical Director software.
If you are interested, reach out to:
Contact: Angela Ouroumis
Email: vicren-enquiries@lists.unimelb.edu.au
Phone: 0432919202
The RAd Health trial has also been featured in an article posted by research.unimelb and is gaining some interesting and thought-provoking traction online.

Check it out on Twitter, Facebook or click here to read the full piece.

The RAd Health team diary is filling up meeting enrolled practices all over the state. Not only do we enjoy meeting with your Practice face-to-face, but we also use this time to explain the nuts and bolts of participating in RAd Health. At this meeting, we bring clinic packs (see picture below) that contain useful and understandable information for your staff, as well as refreshments.

If you are an enrolled clinic and have not had a visit from our RAd Health team, please email us at rad-health@unimelb.edu.au at your earliest convenience!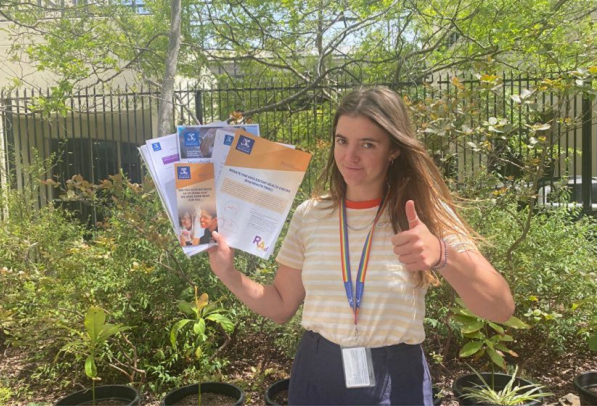 With more than 50 GPs already involved with the trial, we have received some fantastic feedback. Whilst most GPs have found the RAd Health induction materials extremely helpful, some GPs have expressed concern about the time commitment to complete each requirement.
We want to reiterate that whilst the online induction comprises a mixture of materials--from videos and readings to podcasts--not every link or resource is mandatory. Rather, they are resources available for easy reference during the trial.
We have added a coding system to the induction to help prioritise your training:

Here is an example of some of the materials included in the RAd Health induction: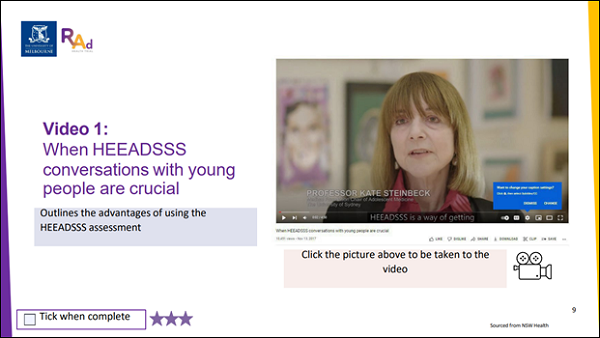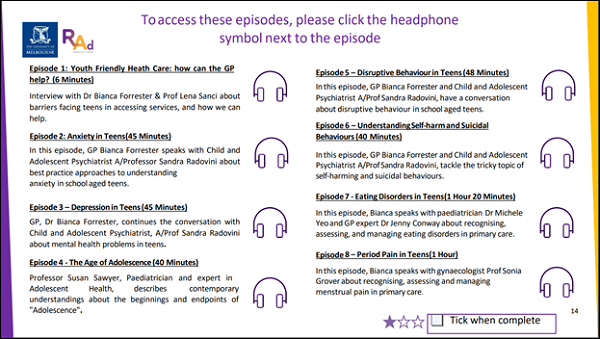 If you are a GP, click here to access your induction.
And remember, once you have completed your baseline survey, online induction, and post-induction survey for RAd Health, we will send you a certificate of completion for your own records and so that you can apply for CPD hours and your clinic can be randomised

As of 1 January 2023, the Medical Board of Australia introduced a new system for CPD hours. Fifty hours of CPD activities are now required annually across three activity types: Education activities, Measuring outcomes, and Reviewing performance. The new program also permits submitting activities that are part of day-to-day practice.
GPs should refer to the RACGP website for information about the new-look CPD program and activity examples at this link. The 2023 CPD handbook is available via RACGP login.
GPs that complete the RAd Health online induction training (2 hrs) can submit for CPD hours. We are busy updating our website with suggested activities related to participating in the RAd Health trial that may further count towards your hours. As relevant, GPs will need to log earned hours in myCPD Home.
RAd Health is unable to offer accredited CPD activities/hours.

For the latest news, your induction training, and other information related to the RAd Health trial check out our website by following this link

radhealth.org.au

or scanning the QR code below.


Feedback?
We'd love to hear from you. Email us at rad-health@unimelb.edu.au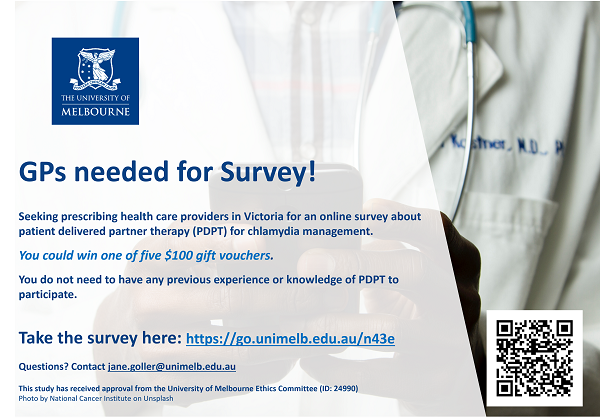 You are receiving this email because your clinic is participating in the RAd Health study or you have participated or expressed interest in the RAd Health study in the past. You can read more about the study here: https://blogs.unimelb.edu.au/radhealth/about-rad-health/, talk to your practice manager, or email us rad-health@unimelb.edu.au if you have any questions.
RAd Health is funded by the National Health and Medical Research Council (APP1184842) and is a collaboration between the University of Melbourne and our project investigators and partner organisations. See our collaborators here: https://blogs.unimelb.edu.au/radhealth/the-rad-health-team-and-affiliations/
We acknowledge and pay respect to the Traditional Owners of the lands upon which this research is being conducted.